Our company named 'DK Security Group Services' was established in 2016 by the Mr. Vinayak D. Kandare. Providing services in all Maharashtra. The company insists on Security, honesty, Integrity and fairness in all aspects of its business and relationship with the customers, employees and society / hospitals.

We provide services for companies ranging from Industrial Security Services, Bank, Corporate Office, Restaurant and Hotels, Hospitals, School-College service Institute, property management firms to construction sites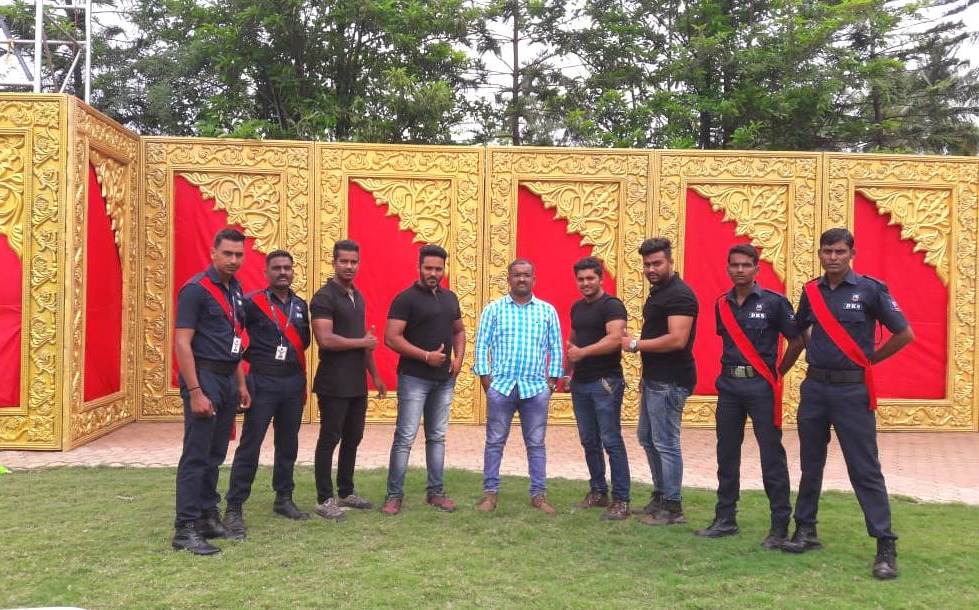 Contract security guard services provided by us will ensure your safety and well-being. If you own abusiness, we will ensure the protection of your office building / hospitals etc. If you own or manage a gated community, our security guards will provide peace of mind for your residents. DK Security Group Services - Officers are well trained to provide the services and protection to your needs just like a professional security company.
The company continuously focuses on efforts to understand and anticipate customer needs in order to provide complete satisfaction to our clients by providing enhanced security to their property and lives.
We are essential to the safety (security) and protection of your loved ones, employees and most important belongings.
We strongly believe that our guards are ambassadors and therefore their performance and personality reflect upon Standards / rules. To ensure that the guards match up to the high Standards in quality, all our guards have to undergo a selection process where they are screened for their qualities of intelligence, interest, integrity and motivation and individuals who can operate under any situation / active skill and communicate well.
Security Guard Services – 24 X 7 X 365 Our guard services are available 24 hours a day for all types of businesses.
DK Security Group Services's employees are customer-oriented professionals, fully uniformed and equipped with the necessary tools to get the job done right. Our guard force is well trained in security policy and procedures accordingly. In addition, they are trained to provide best customer service, making an outstanding first impression with your customers/clients. We train our security guards to do more than deter, detect and report timely. We train them to be a concierge, receptionist, and representative of your company/firm.